Real-Debrid
One of the biggest questions, we get asked on our Facebook Group is What is Real-Debrid? And how does this benefit us?.
The answer to that question, is dramatically, personally, I would be lost without Real-Debrid, I know, if I want to watch a Movie, or a certain programme, and get the best possible links, then as a big Movie fan, its worth it's weight in gold to me.
Real-Debrid is a paid service that gives you premium access to a large number of popular file hosts on the internet. Your fee goes to maintaining and paying for those servers, so your download speeds are not limited and uploads are not capped to save space.
As stated on the Real Debrid Website FAQ: Why do we need to pay for your service?
"Our service is not free because it costs us a lot of money. Quality is our priority, we must ensure a maximum download speed even during peak hours through our various servers to satisfy everyone. Hoster's Premium accounts, especially Uploaded, can not be paid with advertising.
The monthly cost for Real-Debrid on Kodi is insanely cheap – 4 euros for 30 days, 9 euros for 90 days, or 16 euros  for 180 days. You can also earn Fidelity points, with each package, which you can convert into extra days, for your Real-Debrid. Last time I converted Fidelity points, I received 30 extra days, for 1000 points.
As I have stated above, as a big Movie fan, I benefit hugely by using Real Debrid, but it isn't just Movies, Debrid improves links on, it also helps with all other links, for TV Series, Shows, Documentary's, and so on…
Click to visit Real-Debrid website

Signing Up For A Premium Real-Debrid Account
First of all, You will need to Register, on Real-Debrid. Once you register, make sure you verify your Email.
Once you have a Real-Debrid account and you sign in, you will see that your account banner shows FREE..

On the top banner, click on "Premium"

Scroll down and you will see your buying options. Select the package you want to try, and click "Subscribe".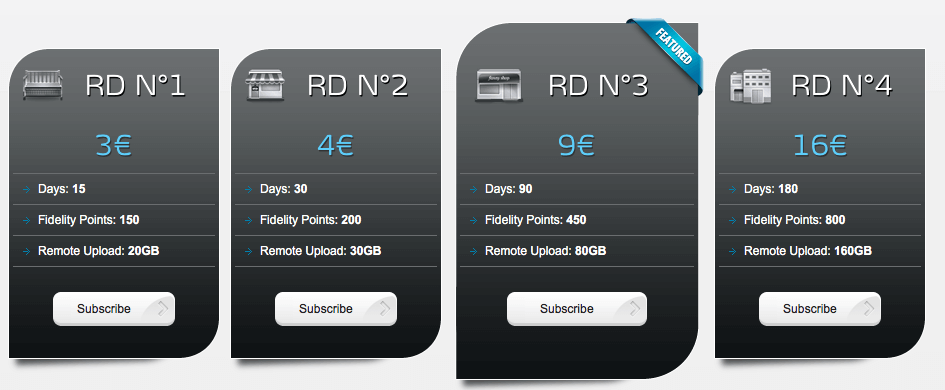 Choose your payment method and follow the instructions to pay for your premium account. After your account is processed and you show as a premium user, you can setup Real-Debrid on Kodi!

How to Setup Real-Debrid On Kodi
URLResolver
From the Kirks Build main menu, navigate to SETTINGS/SYSTEM > Add-ons >  SYSTEM > Dependencies > URLResolver > Configure.
In the URLResolver Configure window, scroll over to the Universal Resolvers tab. Scroll down to Real-Debrid and change the number 100  to 90. (This, will then, make Real-Debrid, your Default provider) Then click Done.
Again, go to the Universal Resolvers tab. And, scroll down to Real-Debrid.
toggle on the Enabled and Ask for Authorization When Needed Box.
You will be prompted, to go to http://real-debrid.com/device and enter, the code, given on the screen.
Once, you've visited the site, and entered the code. You are set up within the URL RESOLVER.
How to set up Real-Debrid, within the Add-Ons
Certain Add-ons, used on Kirks Build, have the option to use Real-Debrid, within their settings, for example: Bob Unleashed .
What I tend to do, is once I have done the Authorization, within Real-Debrid, I go to Video-Addons, (In the settings tab, of Kirks Build) and go through the Add-ons individually, (Well, the Movies & TV Add-ons)
I hope this post has been useful, please feel free to post any questions, and we will try our best to respond as quickly as possible.
2418total visits,2visits today